When considering fall wedding trends, I'd keep coming back to pretty neutral wedding color palettes. Neutral colors look very elegant and romantic and fit into just about any style wedding. Having a neutral wedding is the best choice for those romantic brides who want natural and unfussy looks for their wedding parties. No matter a rustic barn wedding or a garden celebration, the neutral colors will make your big day even more beautiful.
Sage Green + Gold
Looking for a wedding colour that tender, exquisite and very relaxing? The sage green and gold combination is a classic for sure! This color palette looks rich and expensive but options are almost unlimited, arrange sage green dresses for girls, grey men's suit with golden tie, sage green and white wedding cake with glitter accents, gilded tableware and sage green napkin… this color palette will bring your unique wedding look to life.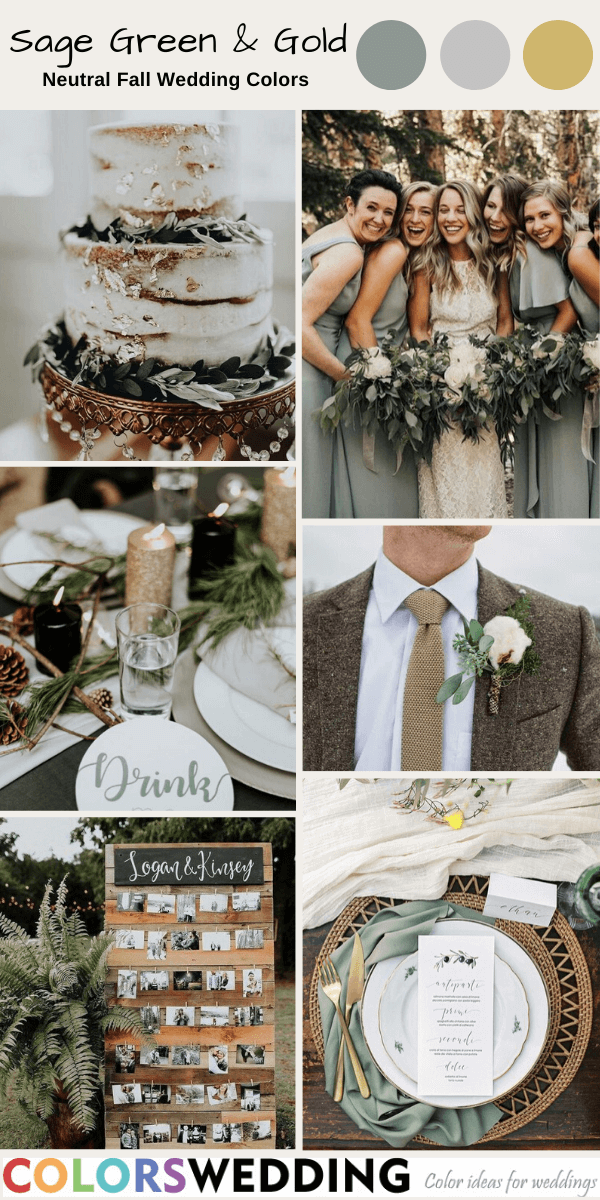 Grey + Dusty Blue
A grey and dusty blue wedding theme is the perfect on-trend look for your fall wedding. It is classic and this is the color combination that won't be dated as the years pass and can be utilized in a very elegant theme or a very relaxed theme.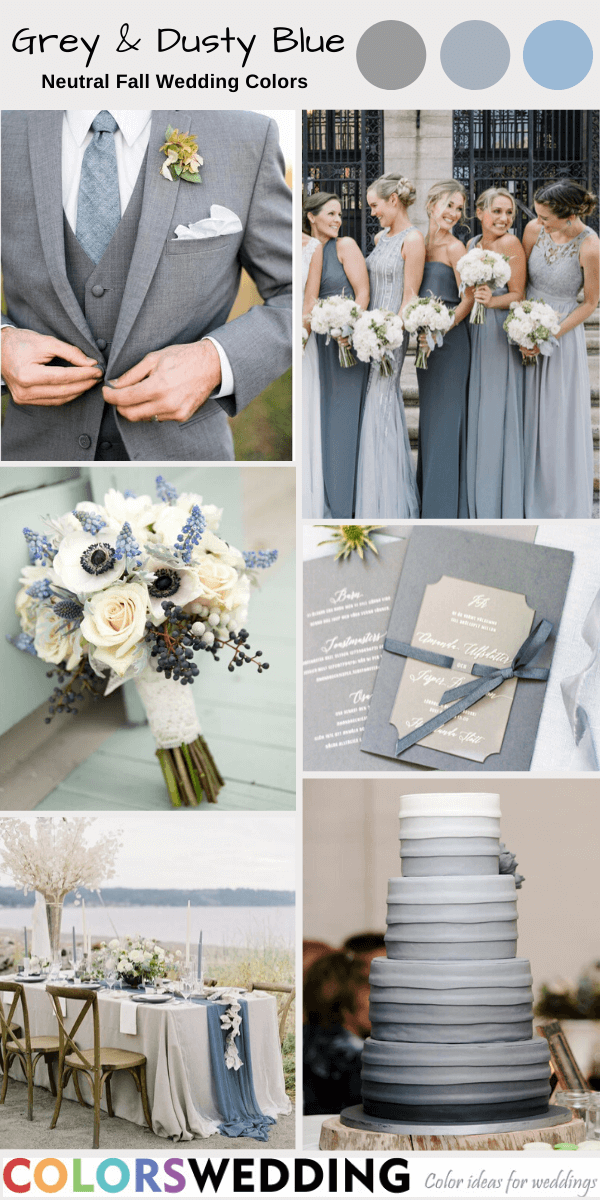 Taupe + White + Grey
We love the neutral scene this combo of taupe, white and grey translates to us especially in fall day. A minimalist atmosphere will never be out of date. The centerpieces and wedding cake with blush florals accent add a touch of femininity without being overly girly. This is a sophisticated color combo and one that will be truly memorable.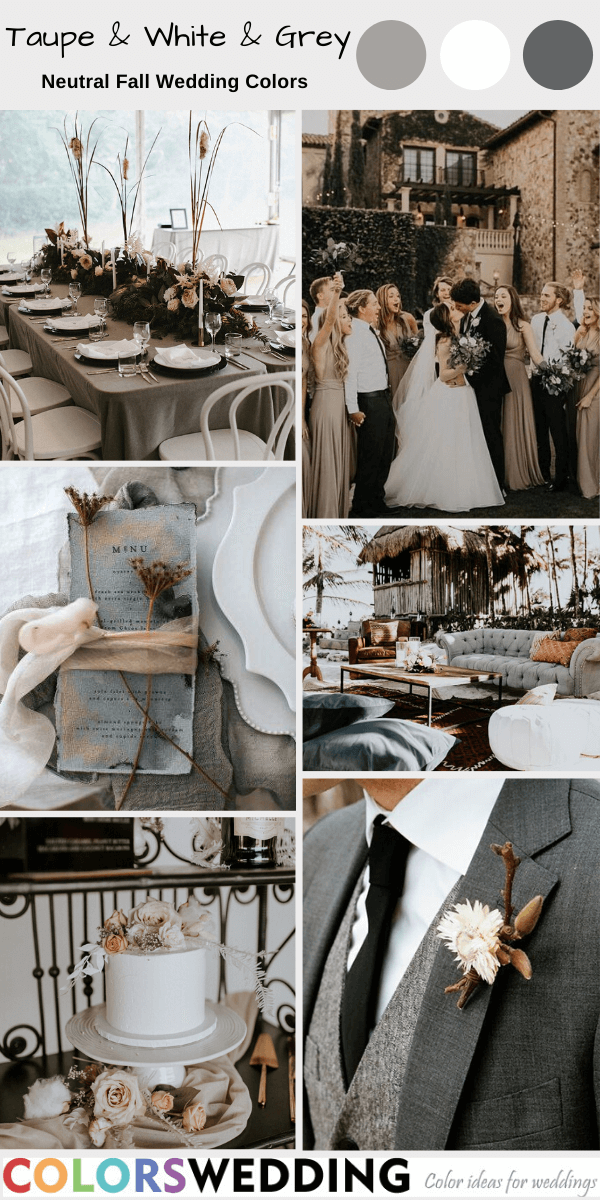 Navy + Mauve
Turn your wedding theme into a soft and vibrant event with this timelessly adorable color combo. The mildness of mauve offsets the calm of navy blue, perfectly integrated to the somber hue of autumn. This combo is sophistication to the max without being stuffy! The pairing gives you so many options when it comes to décor and attire and it gives you a warm and fuzzy feel which is perfect for fall and winter weddings!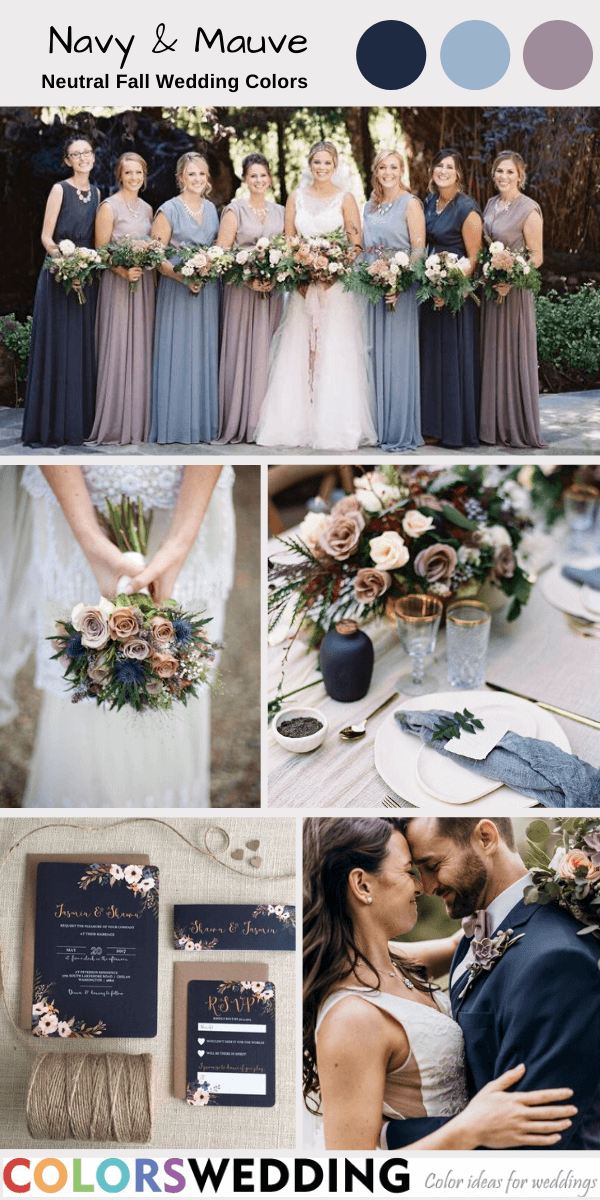 Dusty Blue + Gold
Dusty blue has been a color on the rise for weddings those days. It took the wedding industry by storm with it's romance and elegance appeal. Pairing it with gold and other accent color creates a beautiful wedding design that can have endless possibilities! From table decorations to dusty blue bridesmaid dresses and wedding cake, you will love this soft and romantic color palette.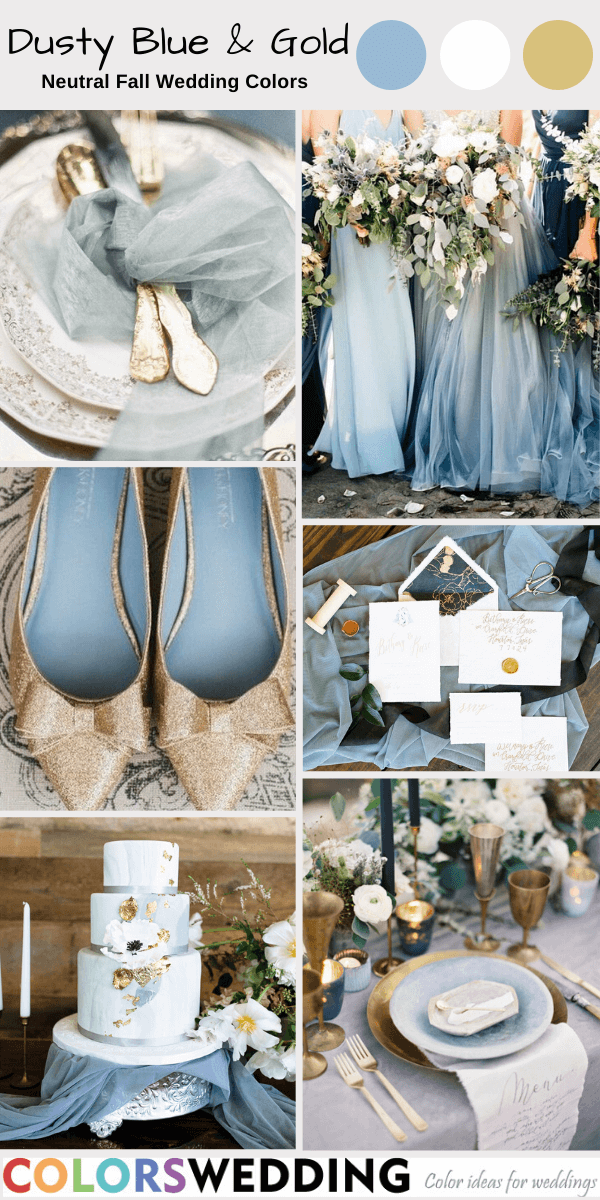 Earth Tones
This color combo uses a lot of neutrals to pull it all together. It can fit the mold of any wedding style, rustic, fine art, and vintage themes seamlessly! It's also a great combo because of the unlimited amount of choices you will have…from linens to attire and floral to cakes, there is something available in almost every one of these colors.
Beige + Orange
Peaceful and classic, shades of beige and orange with green accent, nothing says dreamy like a soft, muted wedding color of neutrals to me. It is a very warm and feels like hay rides are happening, hot cocoa is being sipped, and love is in the air. It is natural and can easily have a Bohemian vibe if you want to style it that way or you can keep it simple and elegant or trendy and fun!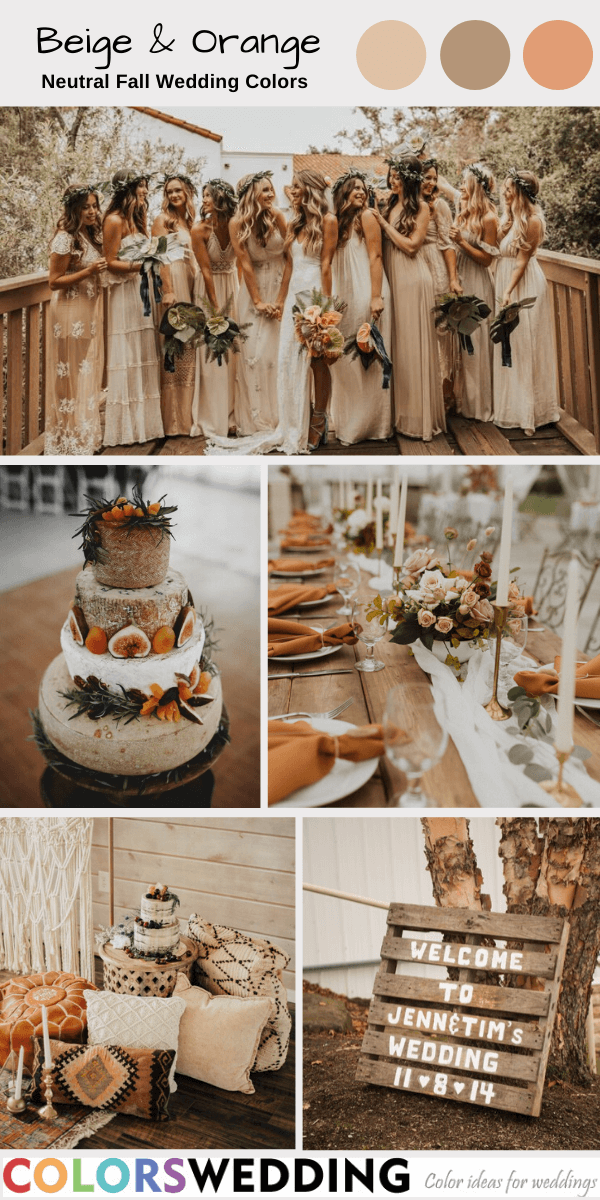 Brown + Rust + Yellow
This color combo of brown, rust and yellow is pure elegance! It has warm, fall tones written all over it and because they are traditional fall colors, the options you will have in decorating will be endless, which is always a win when planning a wedding. The other perk is the ability to mix and match everything and it still looks seamless.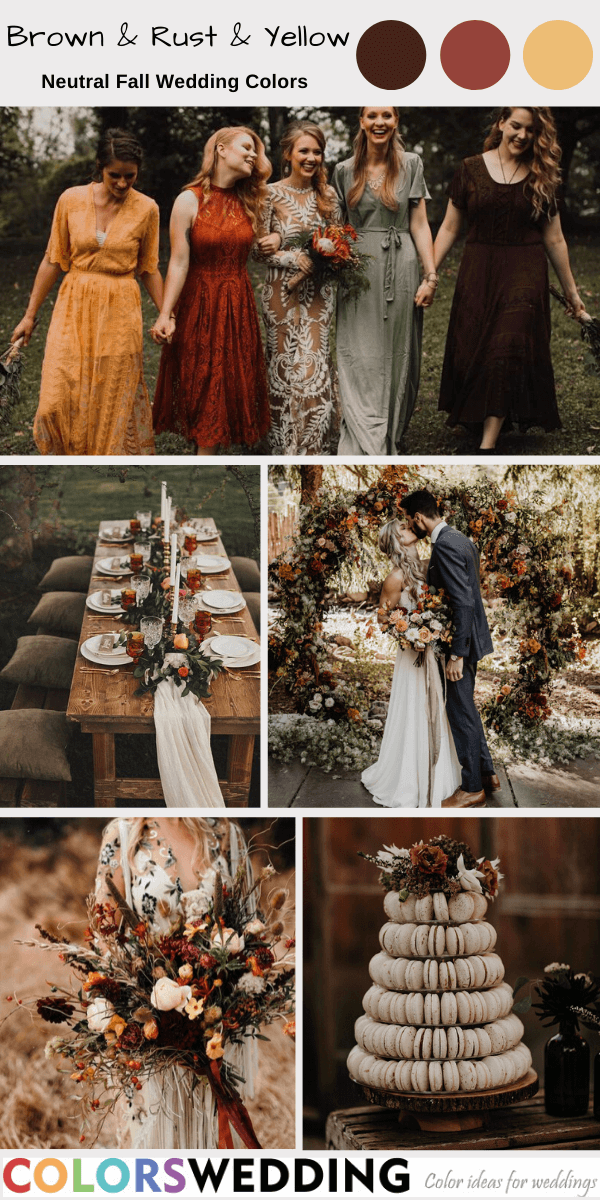 More Wedding Color Combos